The M&GN Joint Railway History
The line was sometimes known by the undeserved title of 'Muddle and Go Nowhere' but in reality it was far from that. Its stations were often referred to as the 'Midland' reflecting its connections with the Midland Railway and the Midlands.
It was a secondary line, jointly owned by the two railway companies named in its title, later by the L.M.S. and L.N.E.R. and survived mainly on the castoffs of its parents. The line grew from a collection of small local undertakings such as the Great Yarmouth and Stalham Light Railway, The Lynn and Fakenham Railway, Spalding and Bourne Railway and the Bourn and Lynn Joint into a through line linking the Midlands with the East Coast administered by a committee drawn from the Midland and the Great Northern Railways. This Joint Committee was formed in 1893 and continued to administer the line until nationalisation in 1948. The Committee also administered the lines of the Norfolk and Suffolk Joint Railways Committee, jointly with the Great Eastern Railway.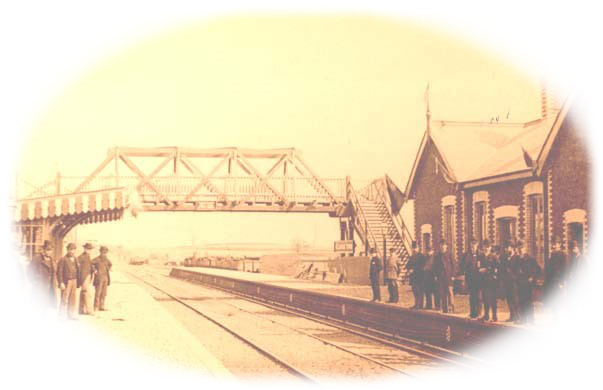 The main line, single for parts of its length, duplicated the cross-country facilities provided by the former Great Eastern lines and rationalisation led to the closure of the majority of the line in 1959. Many relics of the line still exist today, including the swing bridge at Sutton Bridge, dating from 1899 and still in use by traffic using the busy A17 trunk road. A small section of the line is still used by trains from Cromer to Sheringham and a further section has been preserved as the North Norfolk Railway between Sheringham and Holt which has recently been re-connected to the national network when the level crossing at Sheringham was reinstated.